€199.00
This is a wonderful short course into the world of Colour and how our choices of Colour in our clothing can tell so much about ourselves. Our emotions, our feelings, our wants and needs.
The course will give you insights into what Colours in garments and clothing tell us about ourselves and more importantly, what we can learn and know about other people around us.
The Black Dress is simply more than just a Black Dress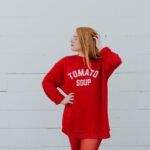 Colour Choices in our Clothing – What are we really saying?
When we dawn our clothes, what are we really saying. What statements are we projecting? We may think we are projecting one thing when in fact, we are portraying something totally different.
This course will be available from the 14th July 2021.
Register your interest here by sending us an email here and we will keep you updated.